Over the past 10 years New Vision Productions Inc. has performed an essential role in the conception, execution, and realization of numerous documentaries, short and feature films. We at NVP, have produced documentaries focused on human rights issues in three continents. NVP team shows constant dedication and passion towards their tasks, and they are devoted to fulfilling their designated missions. We have worked tirelessly on  our mission to find innovative professionals who are at the forefront of their respective disciplines, and to provide our clients with the level of excellence that they deserve. Moreover, we have provided multi-media productions with producers, advisors, programmers, and other vital crew members. We at NVP hope to participate in new and future projects; and our creative professionals are ready to work, and eager to make strides in multi-disciplinary projects.
A collaborative project between The Pulitzer Center and NVP Images.
There are far more threats to society caused by the COVID-19 pandemic than are immediately apparent from the surface or what we see in today's media coverage. Simple workers and small business owners in less developed countries such as Iran, place themselves on the front lines every day without access to proper equipment such as masks, and gloves. They face penalization for doing so since the alternative is the grave. Walking on a Blade is a photographic project that seeks to illuminate the less traveled road and to glimpse into the lives and daily struggles of daily workers in 5 provinces of Iran through a collective work by 10 Visual Storytellers. This is a collaborative project between The Pulitzer Center and NVP Images.
Kahrizak, Minefield of Dreams
Pooyan Tabatabaei
These days, the west is being introduced to fear, limitation, and enforcement as a result of COVID-19. Iran has been on lock down, restricted curfews, and social distancing four decades in a row now. Therefore, they are immune to COVID-19 symptoms: depression, despair, imprisonment, and death. Kahrizak, Minefield of Dreams is a project of metaphoric exploration and the conditions of modern Iran, as seen through the guise of a mental health institution.
In and amongst all of the despair currently being suffered around the country, there dwell 650 mentally challenged and disabled individuals in two semi-private institutions. One of the buildings is in disrepair with barricaded windows. The rooms are cramped, overcrowded, and must remain locked. The living circumstances are wretched, unhygienic and upsetting, and the limited staff must reside in rooms that are heavily secured. In the other, the situation is slightly better; but the feeling of hopelessness, sadness, desolation, and anxiety is still there. And there is an ever-present and inescapable feeling of being trapped. As it seems like the patients of these two institutions are doomed to be forgotten, as so are the people of Iran.
To make matters worse, Forty kilometers south of Iran's capital city Tehran lays a remote area that was once the location of the Iraqi prisoner's camp of war; it has been home to drug addicts, the destitute, homeless encampments, mental patient institutions, and was recently the location chosen for the torture and slaughter of political activists and dissidents of the 2009 protests. Within the last forty years, this small area, just a few kilometers in size, has silently observed hardships, suffering, cries, insomnia, regrets, death, namelessness and lost hope.
Shattered glass from shock waves, walking on landmines while playing as a kid, imprisonment of relatives, forced migration, long lines for food and medicine, a black market for everything, the fear of being apprehended for a nonsense crime, in the street, in a friend's house, or even for lovemaking.
Being captured while passing a border, the border of a country, the boundary of new and old, the border between staying or leaving. These are the memories of childhood, adolescence and youth belonging to four generations of Iranians. Whether we are free to walk the streets, or political prisoners, or people who are imprisoned by their minds, Iranians suffer the fates together in a country that is wounded and suffering.
37 Years After Revolution
Yasaman Dehmiyani
Iranian Islamic revolution triumphed in February, 1979 under the Ayatollah Khomeini's leadership. Only a while after, the country got involved in the eight-year long Iran-Iraq war, the longest war in the past hundred years. In response to Iran's foreign policy, the country has been under the heaviest international sanctions for more than 30 years since the middle of the Iran-Iraq war.
Though I have not lived through those days of revolution and war, having clearly witnessed the effects of that era on people's daily lives and the society that I closely communicate with. This project is my personal exploration of the long cultural transition and the aftermath of local and international pressure on Iranian society through 8 years of depicting Iranian's life.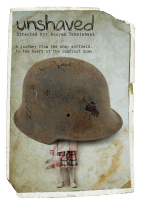 Comfortably Numb – 2011 – Short documentary – India (shot in the restricted slum of Dharavi in India with a focus on child malnutrition in India)
Unshaved – 2012 – Short experimental documentary – Libya (shot in Libya during the last battle of Sirt—city of Muammar Gaddafi— with an intricate focus on the childhood of Libyan children during the revolt)
Man on The Line – 2009 – Short documentary – Canada (shot in Toronto,with a focus of mandatory migration and refugee's journey into Canada)
Escoffier – 2008 – Short experimental – Canada (A day in the life of an insane chief)
NVP was also involved in the production of the 2010 feature film Weightless Weights, and season 1 of the Transit Miniseries (2014 – 2015)